The following is an excerpt from the
Academy of Motion Picture Arts and Science
"The Oscars reward the previous year's greatest cinema achievements as determined by some of the world's most accomplished motion picture artists and professionals. The Academy's roughly 6,000 members vote for the Oscars using secret ballots, which are tabulated by the international auditing firm of PricewaterhouseCoopers. The auditors maintain absolute secrecy until the moment the show's presenters open the envelopes and reveal the winners on live television.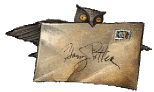 And the Oscar Goes To
...
Awards are presented for outstanding individual or collective efforts in up to 25 categories. Members select winners from as many as five nominees in each category, which are determined by members of the relevant Academy branch. (For instance, only film editors may nominate for the Achievement in Film Editing award.) The only exceptions are the Best Picture category, for which nominees are selected by the entire membership, and the Best Foreign Language films, which are nominated by a committee of members drawn from all branches."
The naming of the statue as Oscar as always been contested. See under "
Naming
" in this article from Wikipedia.
Five (Semi)-Big Snubs & Other 2009 Oscar Facts
- by
Erik Childress
Fremont Libraries's post -
13 Children's Books made into Academy Award Winning/Nominated Films
.
Have a listen to a nominated song in the Best Original Song (for a Movie) in this year's Academy Awards 82nd presentation. It is
"The Weary Kind"
which is the theme for "Crazy Heart". It is sung by
Ryan Bingham